HAVE A PROJECT?
We are here to assist you in any way we can. Click the button or call us at (682) 999-8900
Steel Entry was founded in 2006 from the inspiration of an individual home owner seeking high quality iron work for his own residence. It was during this endeavor that he believed he could provide an exceptional quality product with unmatched, all-inclusive installation and professional service that had been hard to find. Cultivating a dedicated like-minded team, he then made it his mission to design and build the dream entryway that offered elegance, security, walk-up appeal and increased value for every discerning home and business.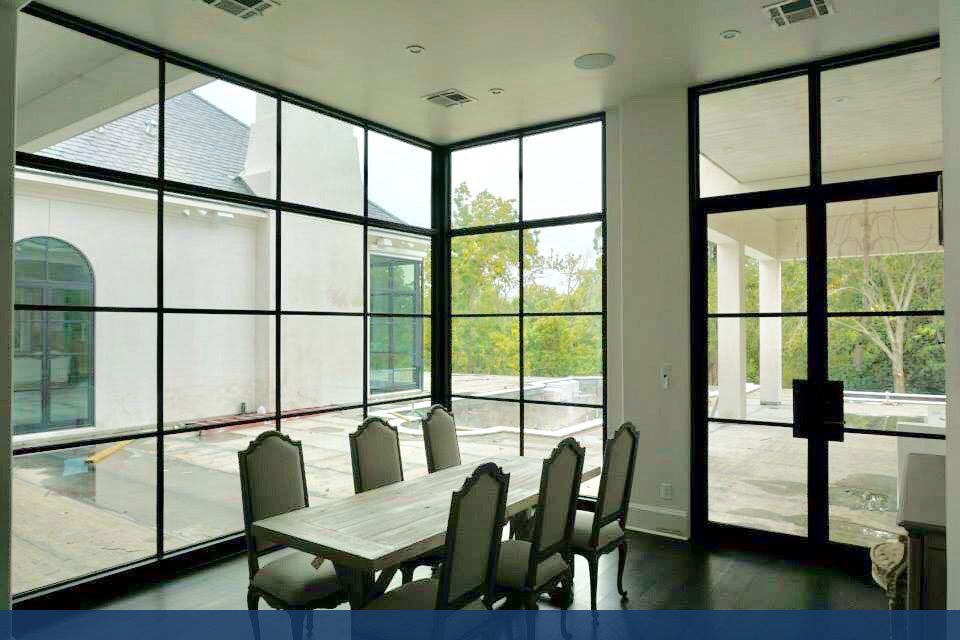 Now, that team has grown to providing stunning transformations for homes and businesses in Dallas/Ft. Worth, El Paso/Las Cruces, Los Angeles, San Antonio, and the Tucson/Phoenix areas, in addition to Mexico City and Puerto Rico.
Steel Entry's custom wrought iron doors, windows, lighting, stair railings and garage doors are built to reflect the distinct personality of each home or business owner. From the first contact to your project's precise measurement; from design to hand-forged creation; from the all-inclusive professional installation to the exacting follow-up, each project is a masterpiece that demonstrates the Steel Entry commitment of excellence to home owners, business owners, builders, contractors, and designers throughout Dallas Ft. Worth and beyond.
With an extensive design selection and unlimited custom options, you'll choose your wrought iron project's design, scroll work, glass, finish, and handle. Traditional to Contemporary, Old World to Industrial Chic – whatever the architectural style of your home or business, whatever statement you want to make. Call today and let's get started.