HAVE A PROJECT?
We are here to assist you in any way we can. Click the button or call us at (682) 999-8900
Our architectural Bifolding Window and Door solutions utilize numerous steel and glass panels hinged in an accordion-style providing an innovative statement and brilliant views. Whether you open a single panel for quick access to the outdoors or collapse the entire system for a remarkable, wide-open gateway, our slim and stylish steel bifolding systems provide an efficient folding solution for any space.
Bi-fold doors are excellent in areas where unobstructed views are required. Utilizing our system you get the energy performance benefits of a thermally broken system, narrow sightlines, which are much smaller than aluminum, and you can span wider and taller openings due to the structural stability of the steel sections. Units can hinge from the inside, outside, or in the center to take maximum advantage of the available space. Each unit is designed specifically for the opening. Custom hardware is utilized to create either a flush sill or step as required. The first leaf can operate independently with a multi point lock to serve as the primary door. The adjacent leaf can offer a French door application. Units can slide in one direction or can part in the middle. Talk to us about your design and we will work with you to accomplish you goals.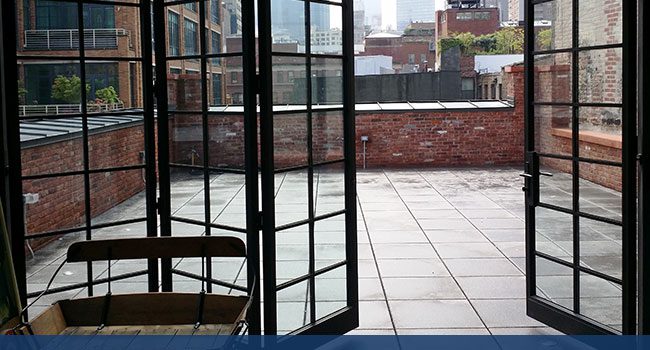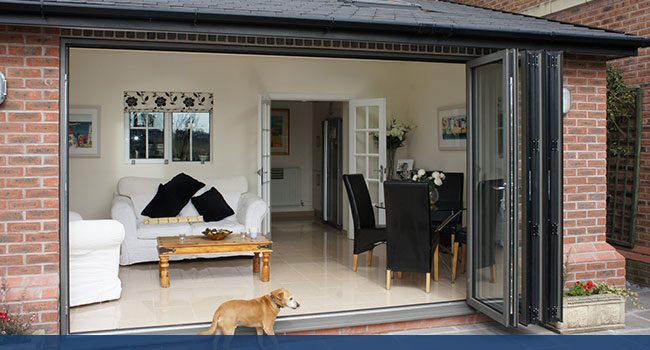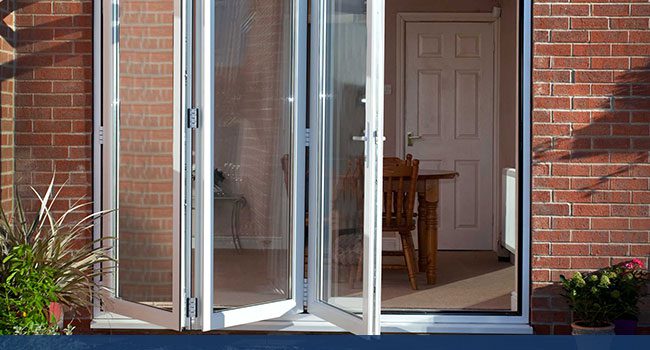 Narrow Sight-Line
Our Bifolding systems feature some of the narrowest sight-lines in the world.
Thermally Broken
Innovative Thermal Break Technology enhances the efficiency of your space like never before.
Innovative Design
Unique and unequivocal style, that enhance the artisan character. Available in true or simulated divided glazing.
Custom Finishes
Offered in countless colors, finishes and materials to match your personal style.
Sound Insulation
Dual or Triple neoprene seal and integrated weep system provide superior sound insulation.
Superior Strength
Our steel options for are 67% (500 MPa) to 150% (750 MPa) stronger than 6061-T6 aluminum (300 MPa).
Interior and Exterior Applications l Multi-point Locking Options l Matching Hardware l Threshold Options l Unilateral or Bilateral Operability l True or Simulated Divided Glazing Available l Maximum Over-sized System Capabilities of 8 panels x 8 panels